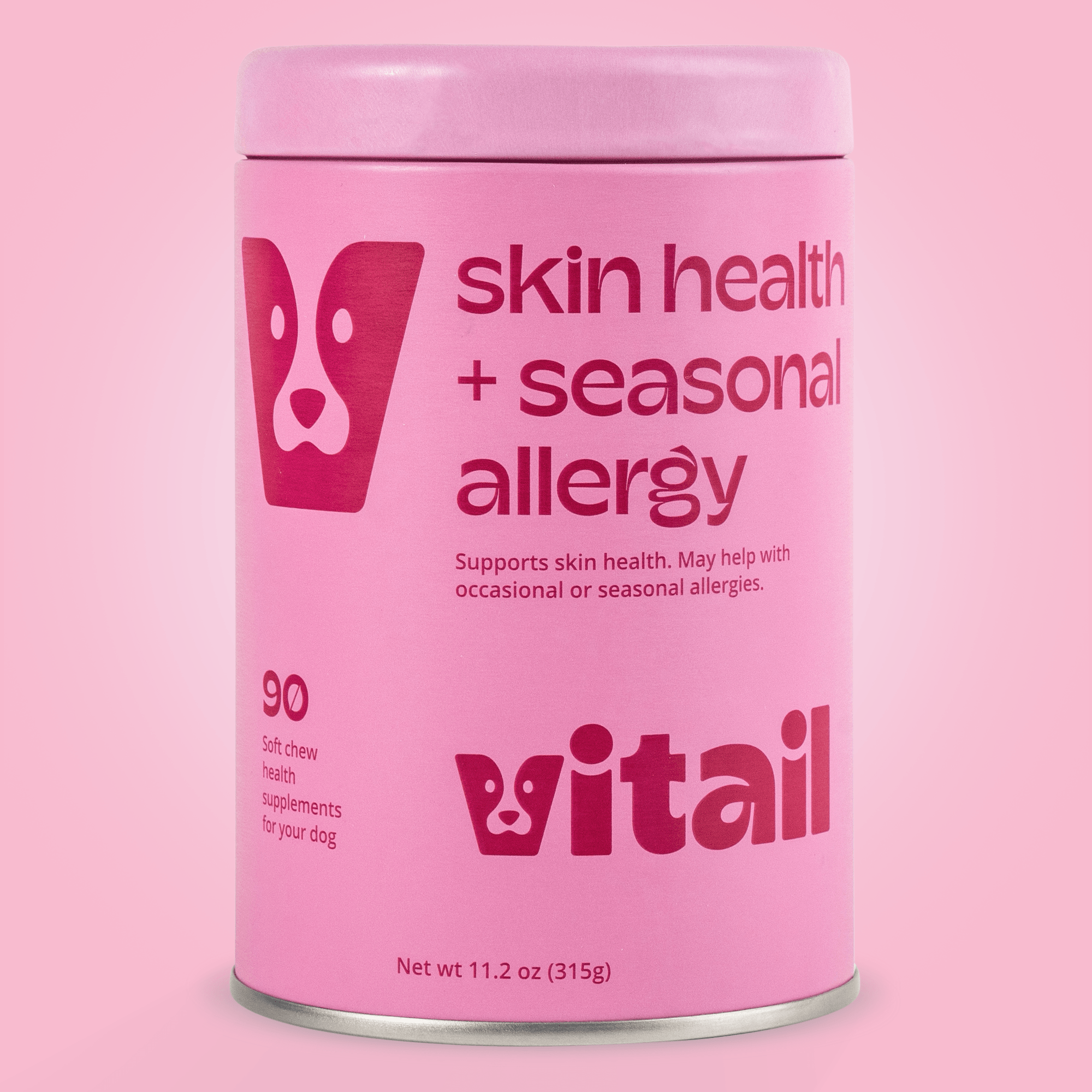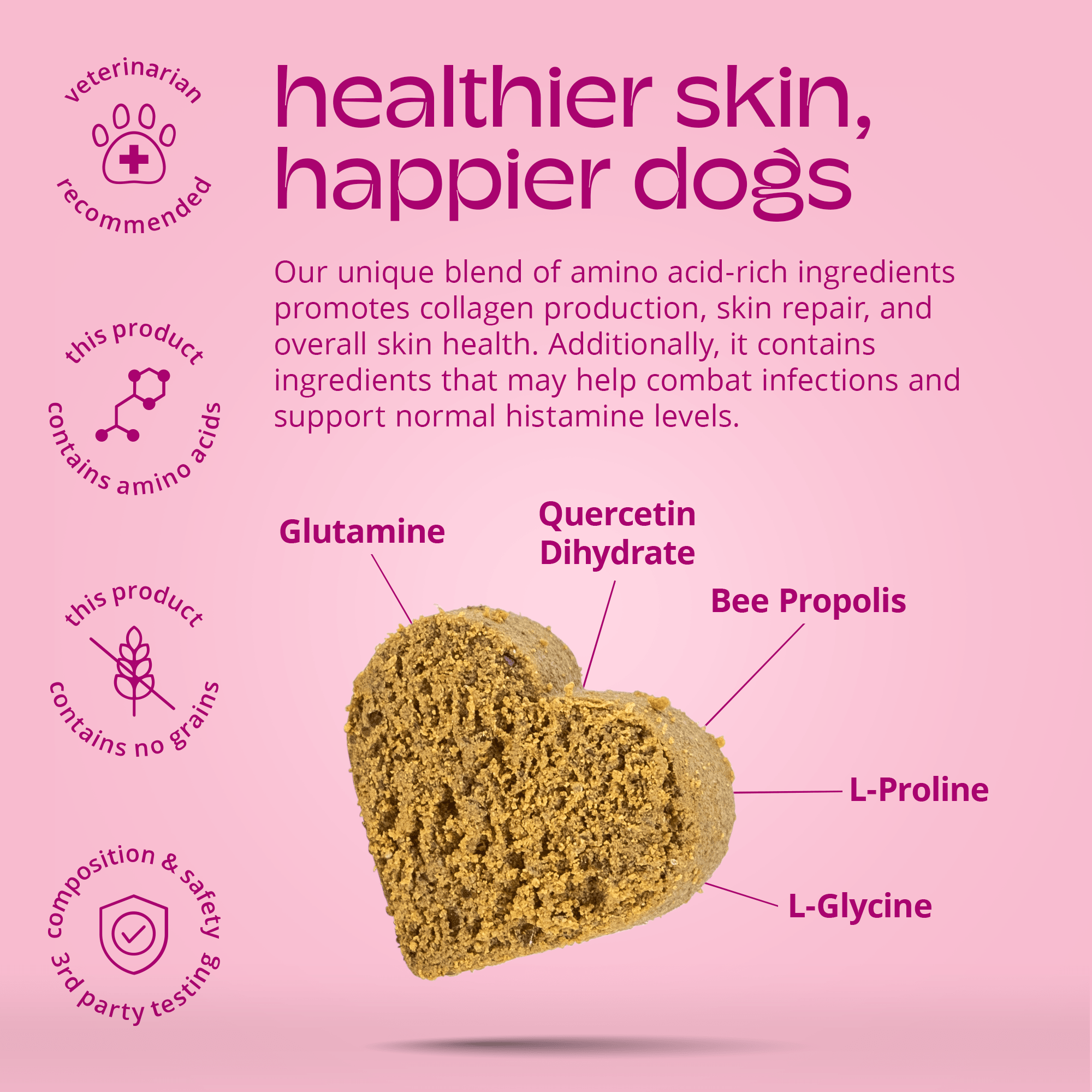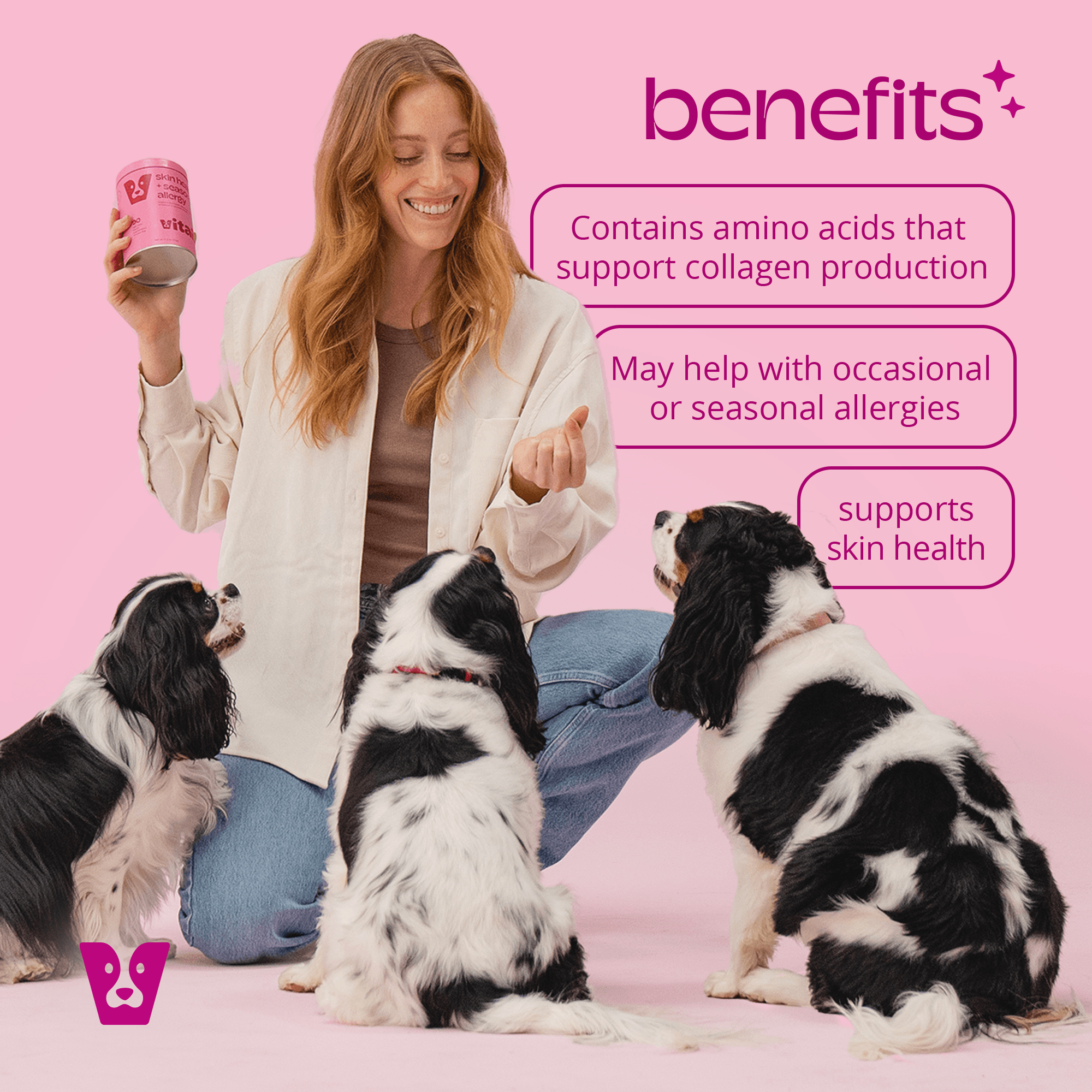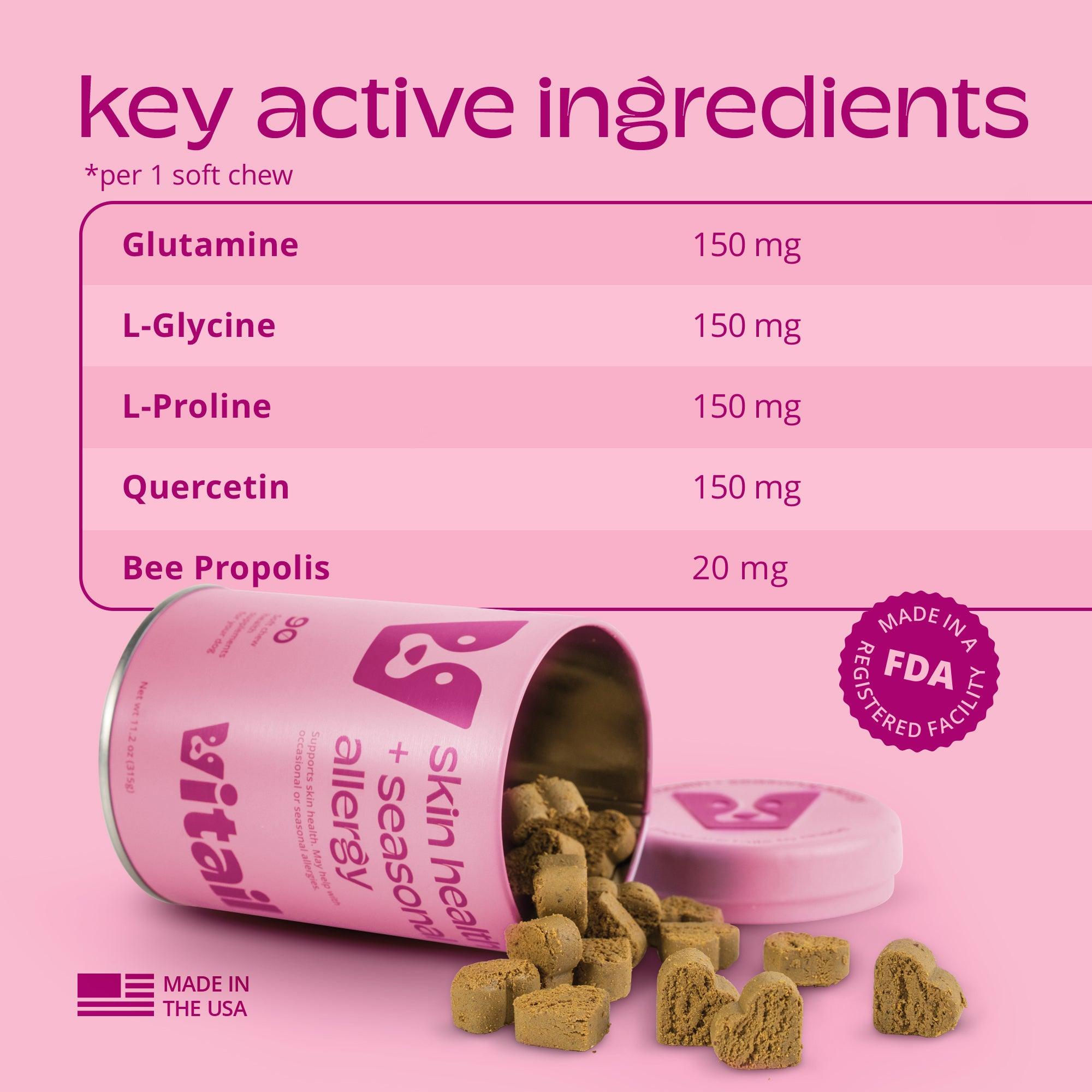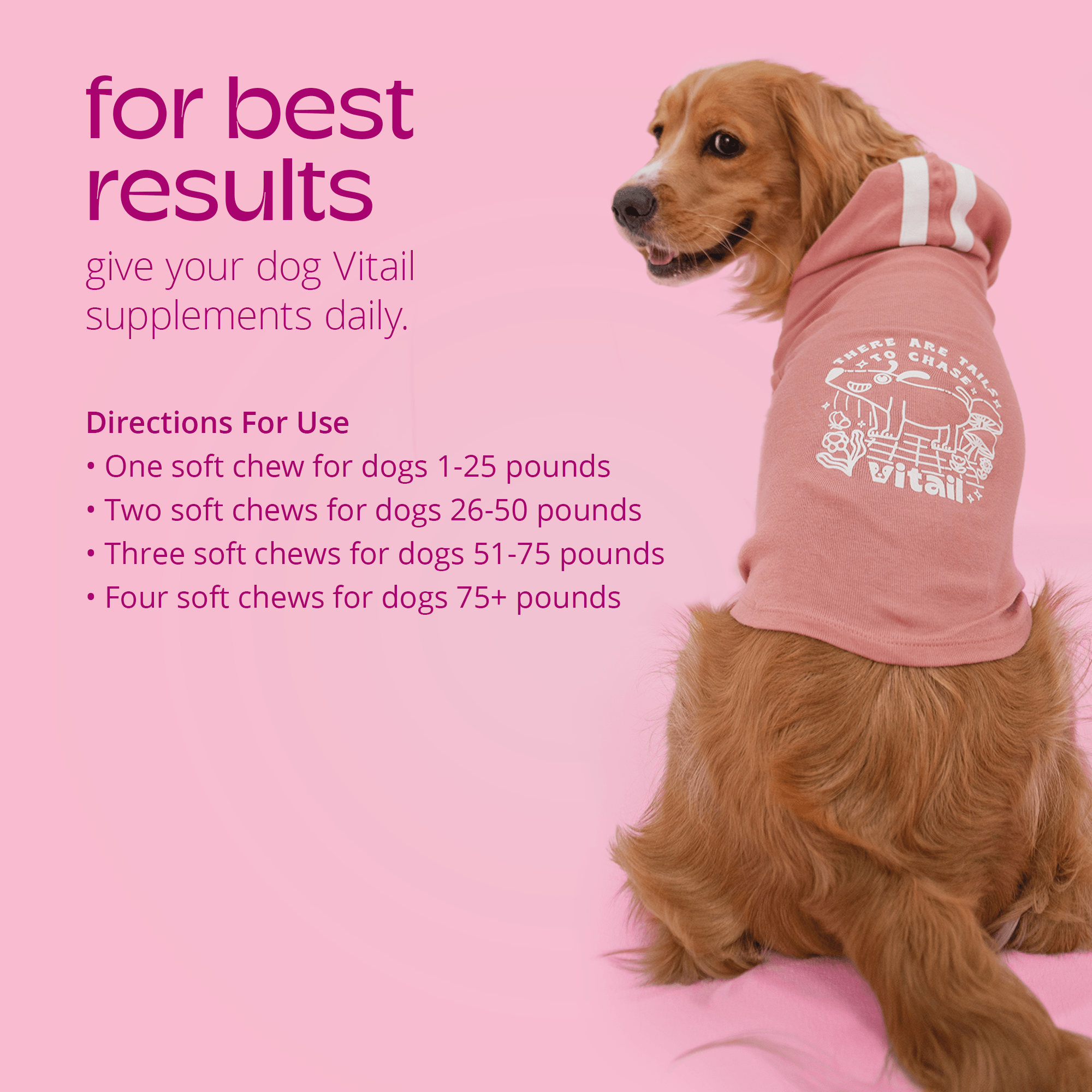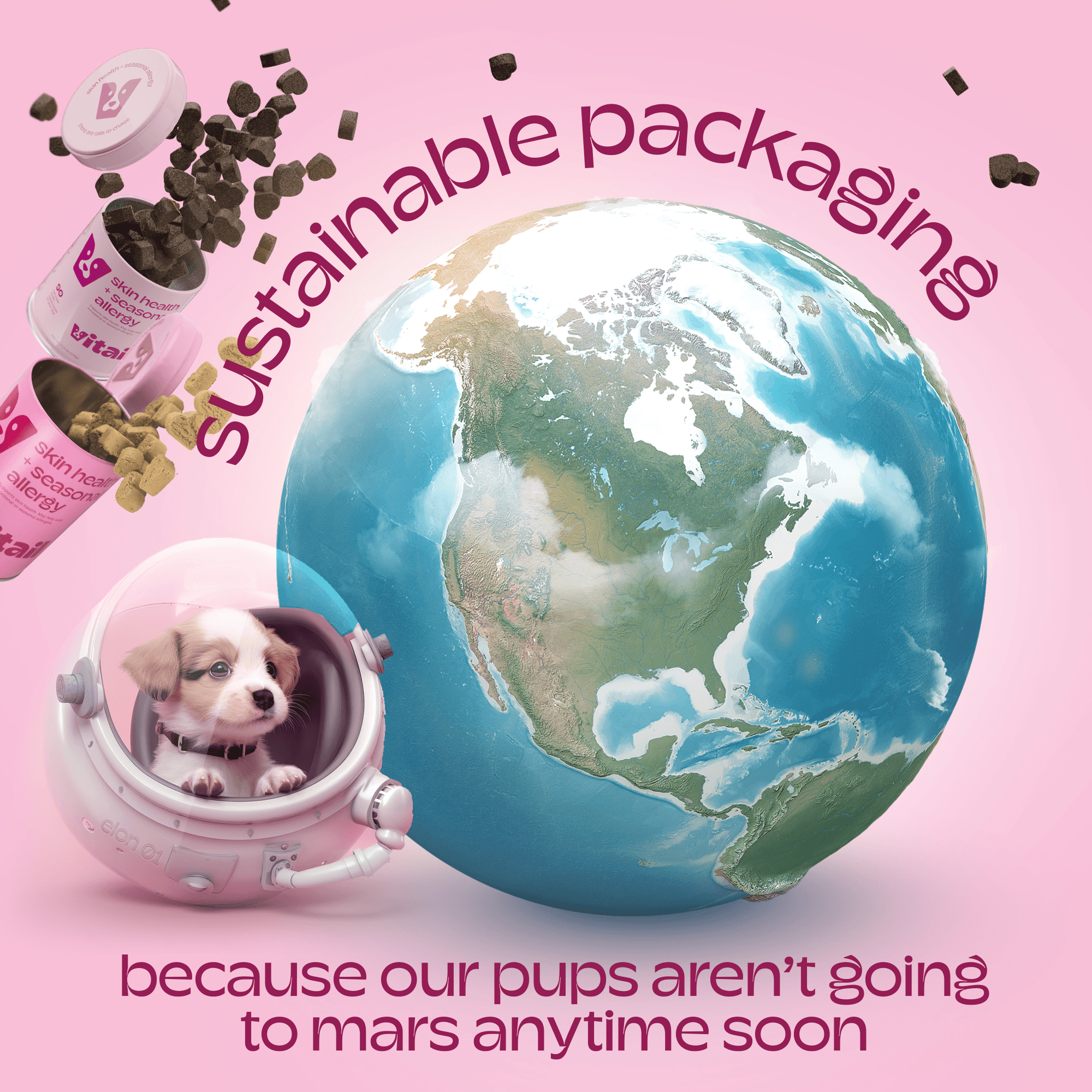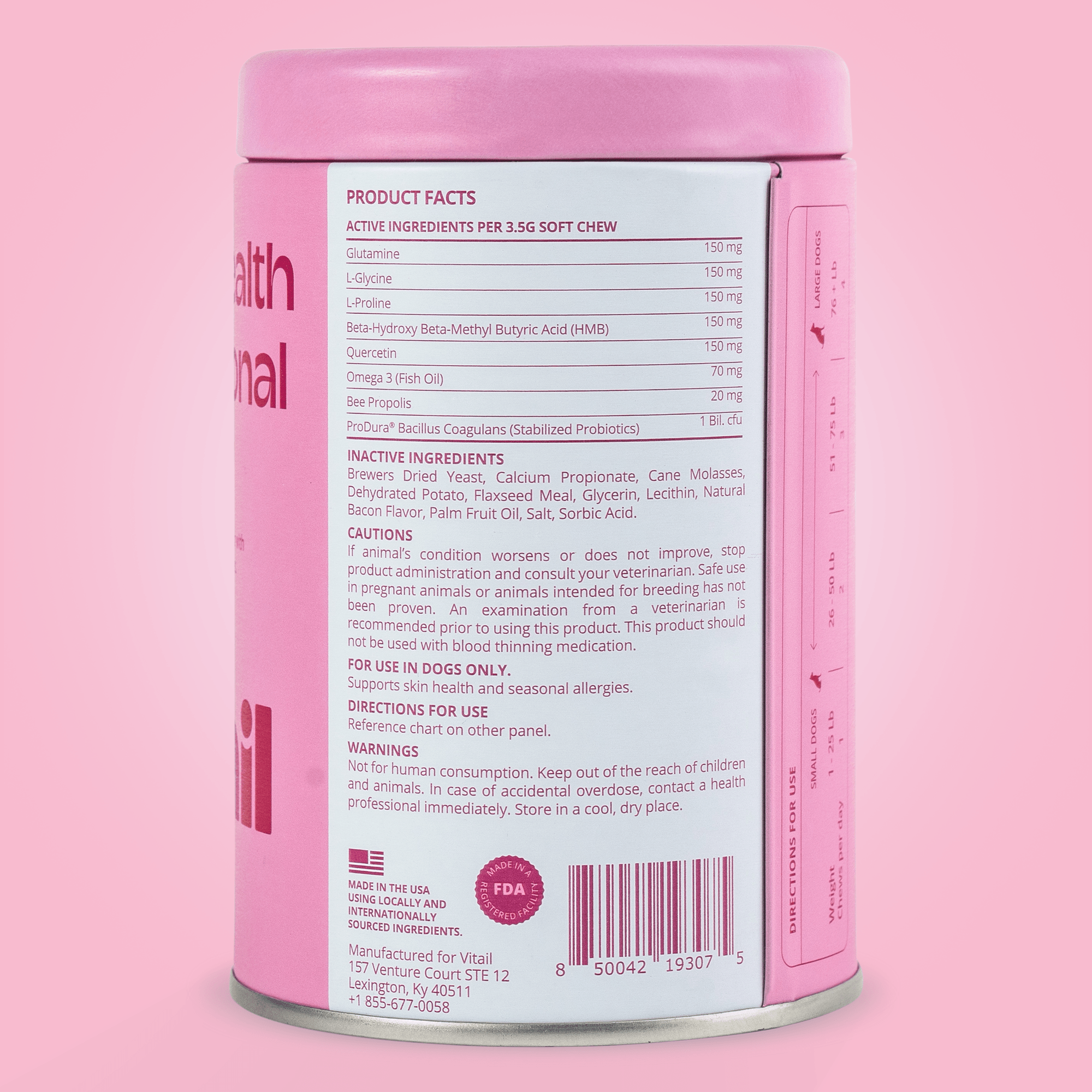 Vitail™ Skin Health + Seasonal Allergy
Vitail™ Skin Health + Seasonal Allergy chews are designed to support skin health, soothe skin related issues associated with seasonal allergies and contain amino acids that produce collagen. Our chews include ingredients such as L-Proline, L-Glycine, Quercetin, Omega -3, among others to help your tail-wagging friend maintain their quality of life.
---
Ready to ship, unbox, and chew 🐶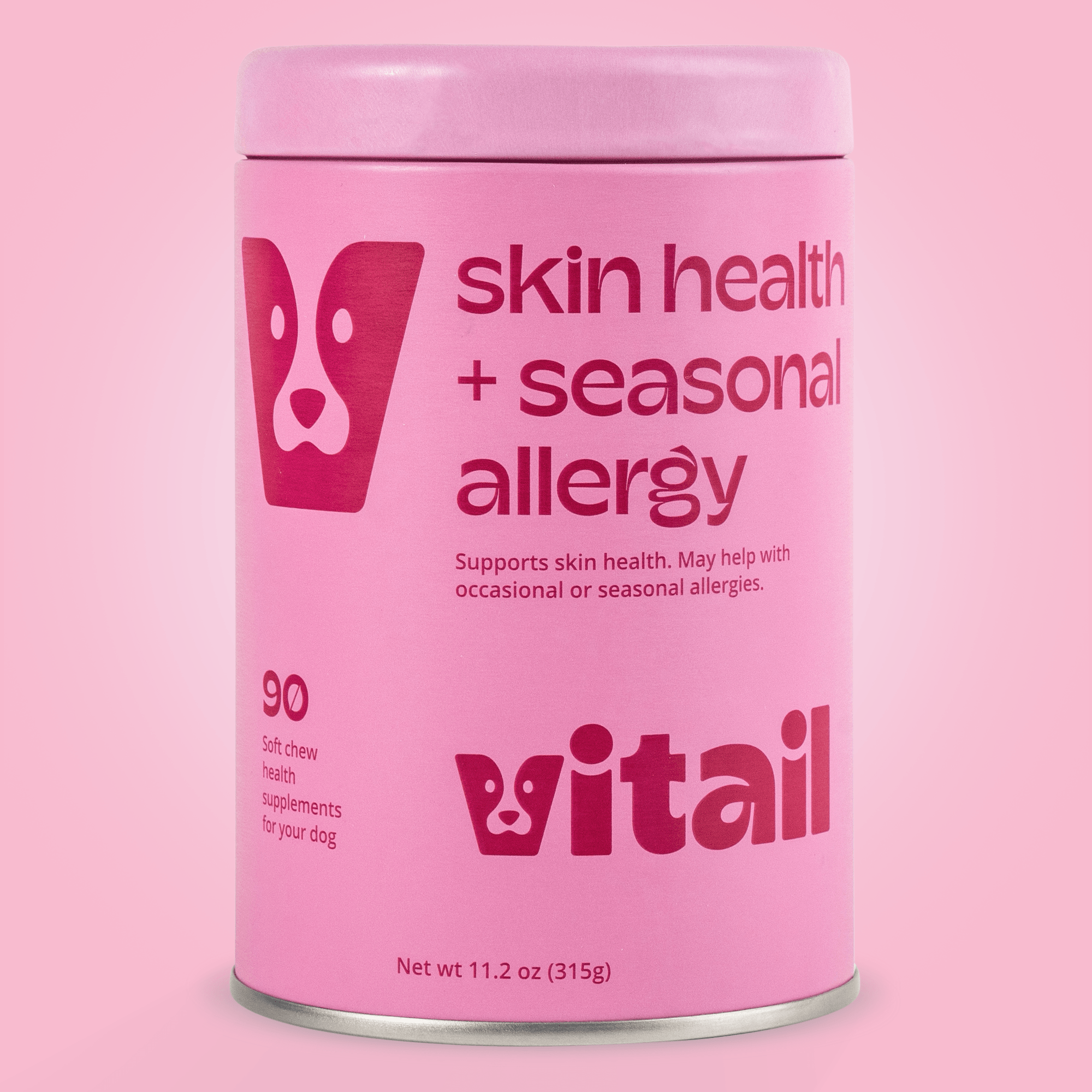 Superior Seasonal Allergy Chews for a Healthy & Happy Pup
Vitail™ Skin Health + Seasonal Allergy chews combine seasonal allergy support for dogs with tasty chews. Formulated with flavonoids, terpenoids, phenolics, and their esters, our chews are designed to help with occasional or seasonal allergies and provide seasonal allergy relief for dogs with skin issues. Provide your furry friend with great seasonal allergy chews that are not only effective in alleviating discomfort, but also taste great. 
• Supports the immune system
• Quality ingredients
• Supports skin health
• Seasonal allergy relief
• Supports collagen production
Supports skin health
May help with occasional or seasonal allergies
Contains amino acids that support collagen production
Quercetin Dihydrate 
Quercetin supports normal histamine levels.

Glutamine
Glutamine is one of those amino acids that benefit the skin. l-glutamine increases the biosynthesis of collagen.


Bee Propolis
Propolis, also known as "bee glue," is a natural resinous substance produced by bees to protect their hives and combat infections. It is rich in flavonoids, terpenoids, phenolics and their esters, with more than 500 chemical compounds identified in propolis.

L-Proline
Functions of proline include helping form collagen, regenerating cartilage, forming connective tissue, repairing skin damage and wounds, healing the gut lining, and repairing joints.


L-Glycine
L-Glycine and L-Proline are two amino acids that are important for the formation of collagen, which is the main structural protein in the skin.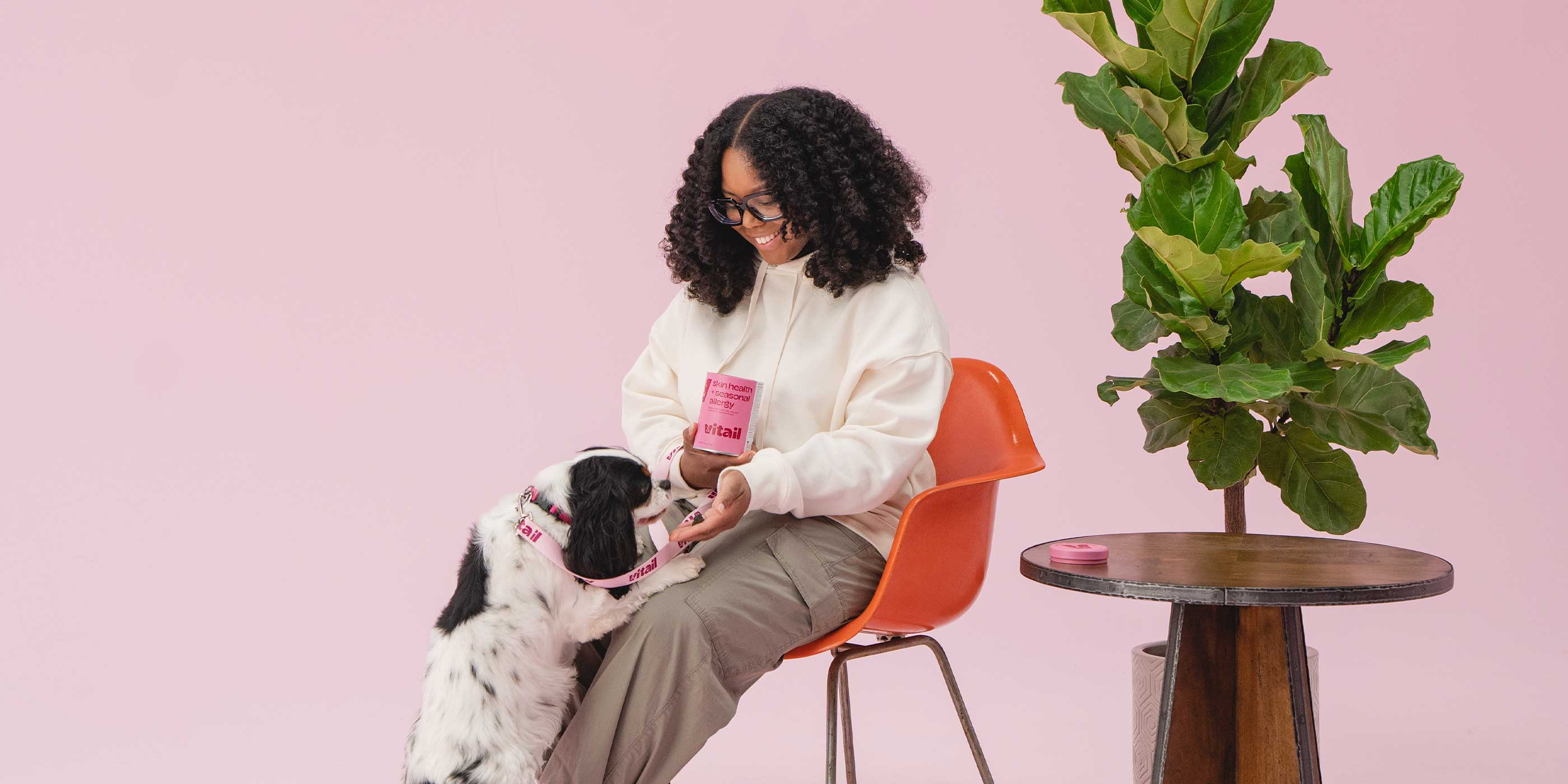 This product is rated 5.0 of 5.0 stars.
It has received 10 reviews.