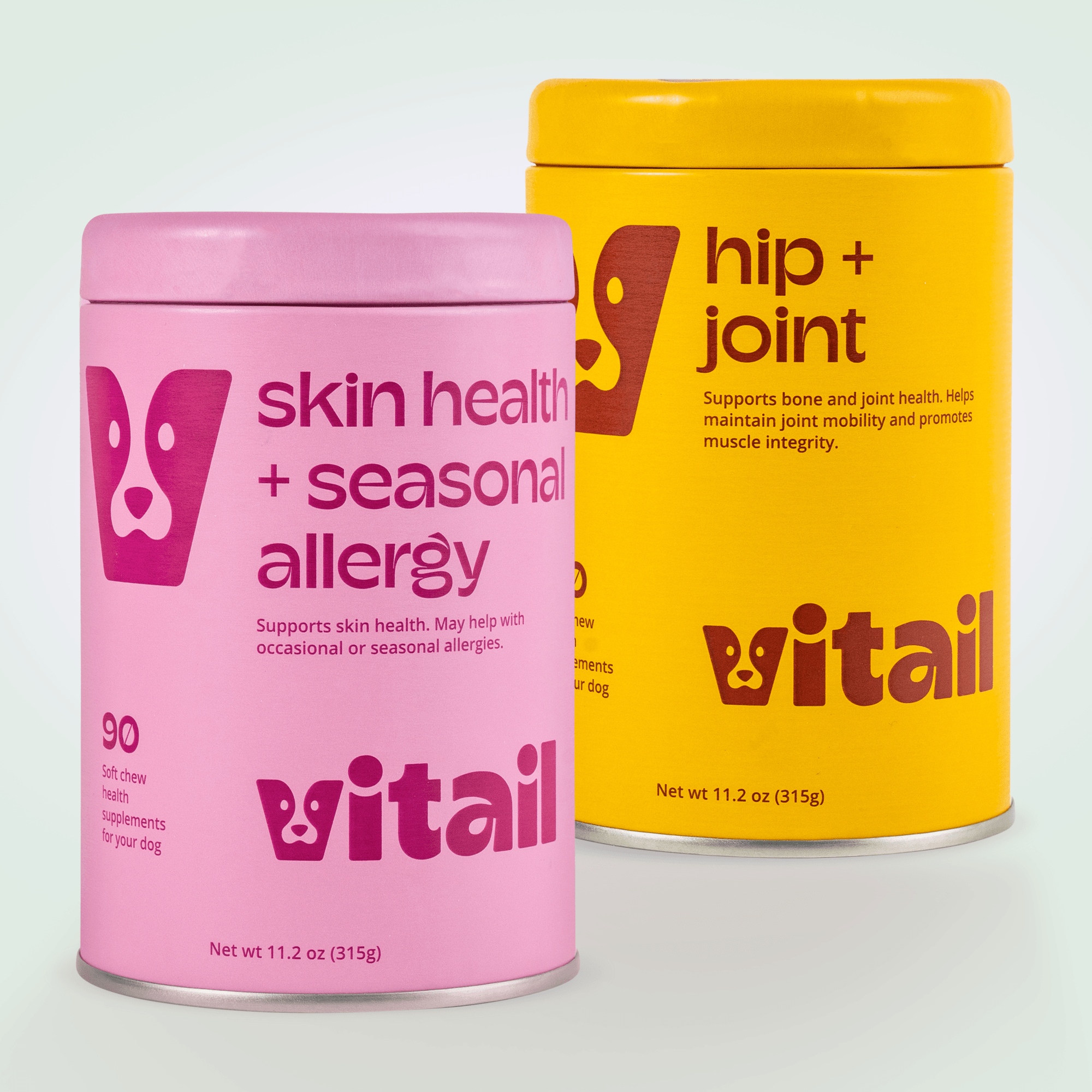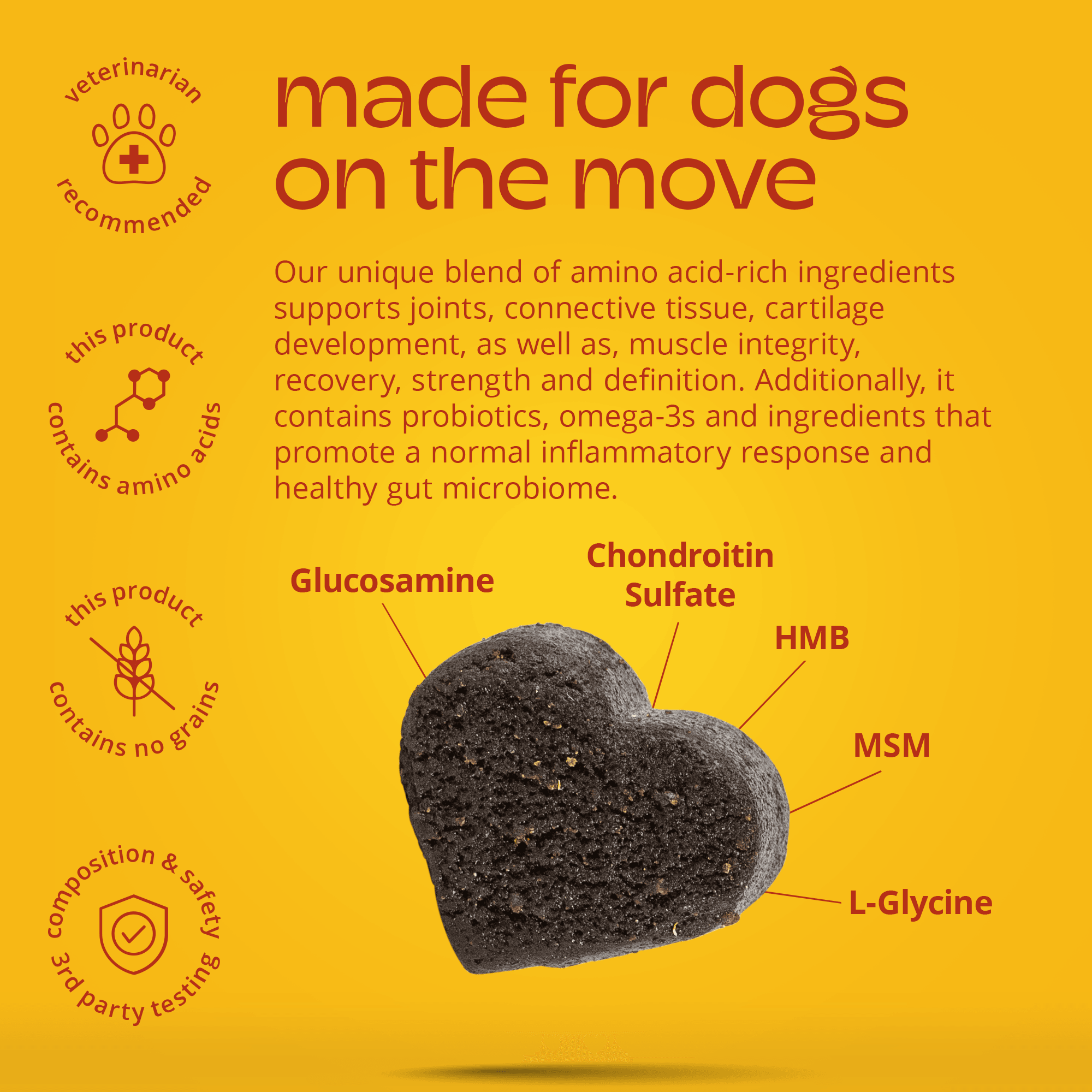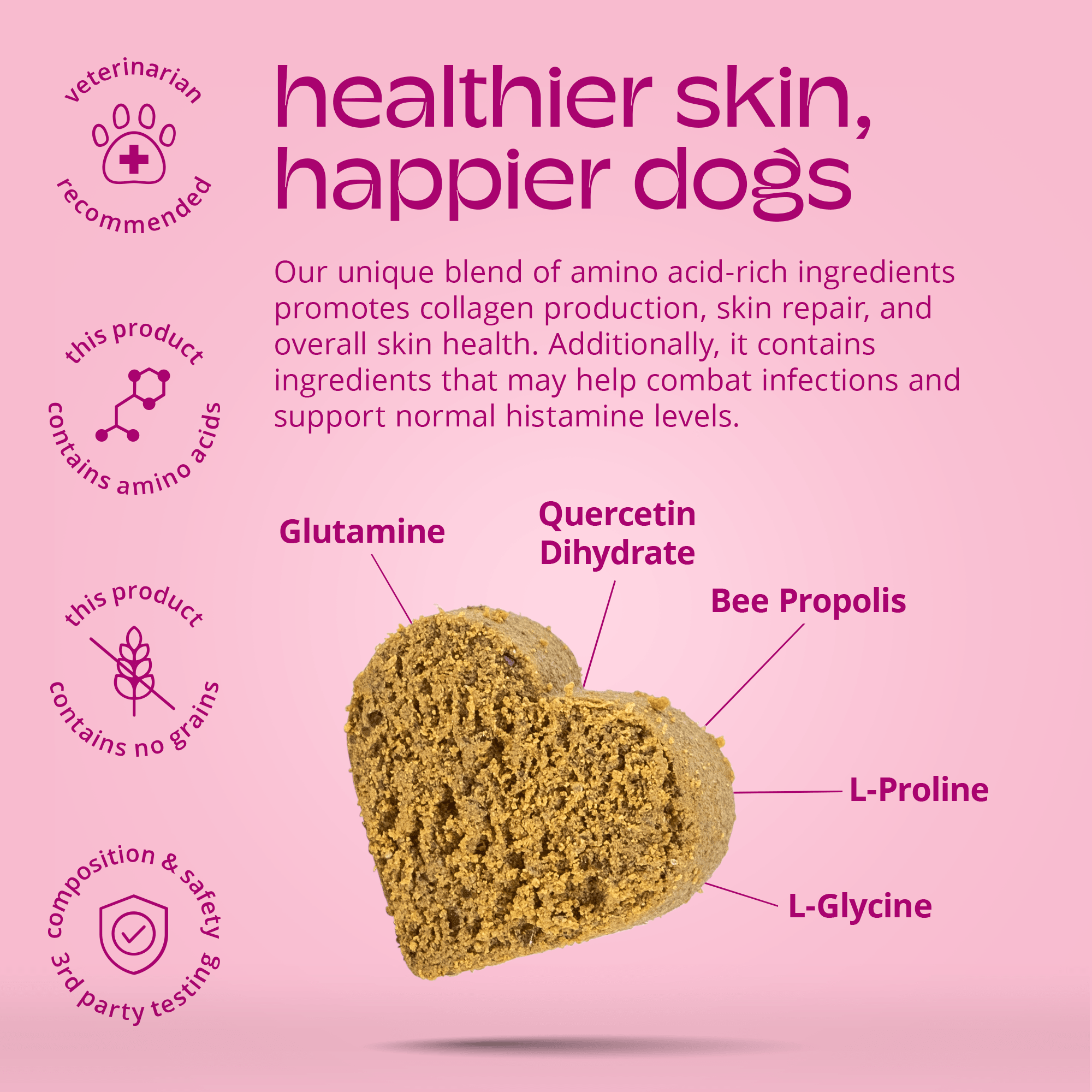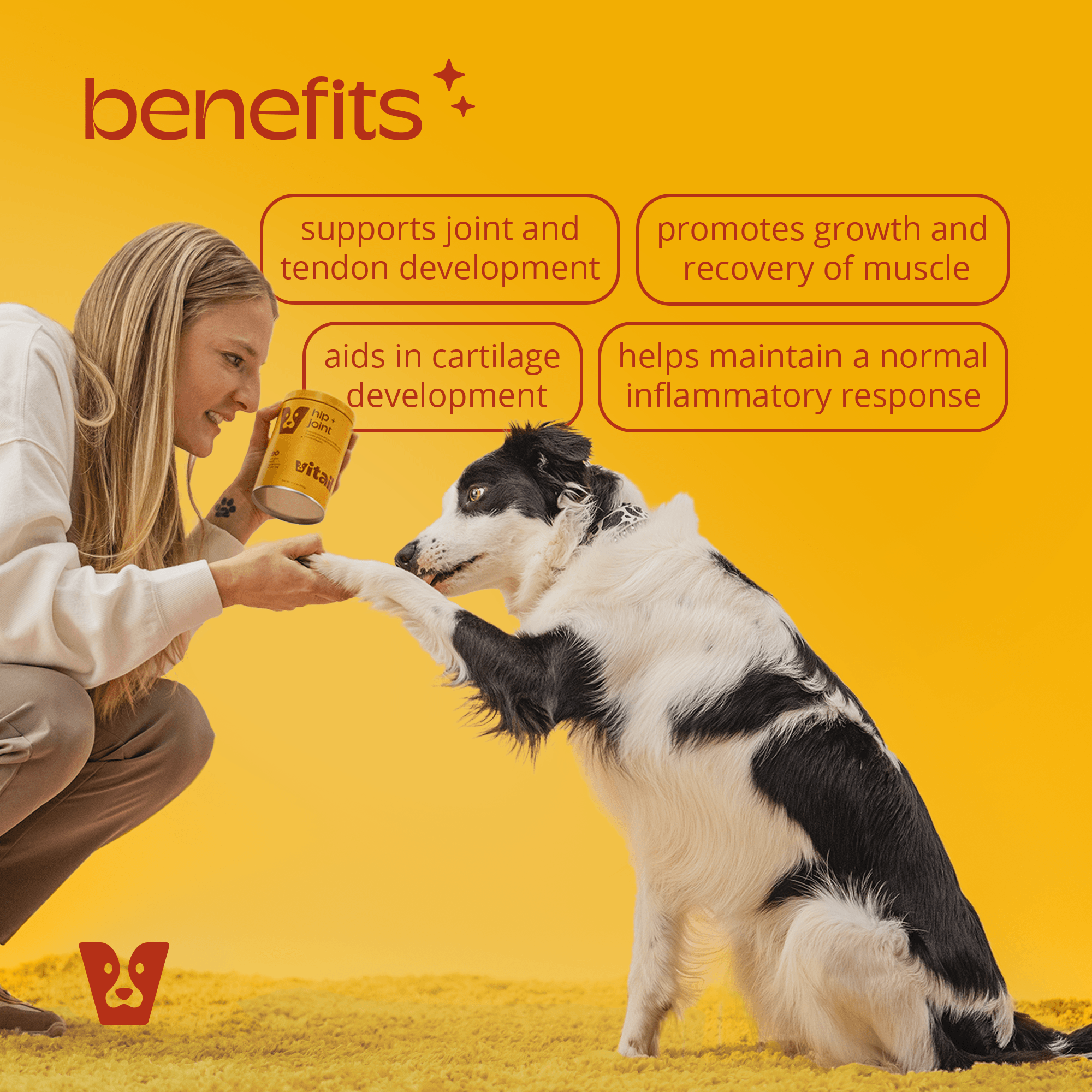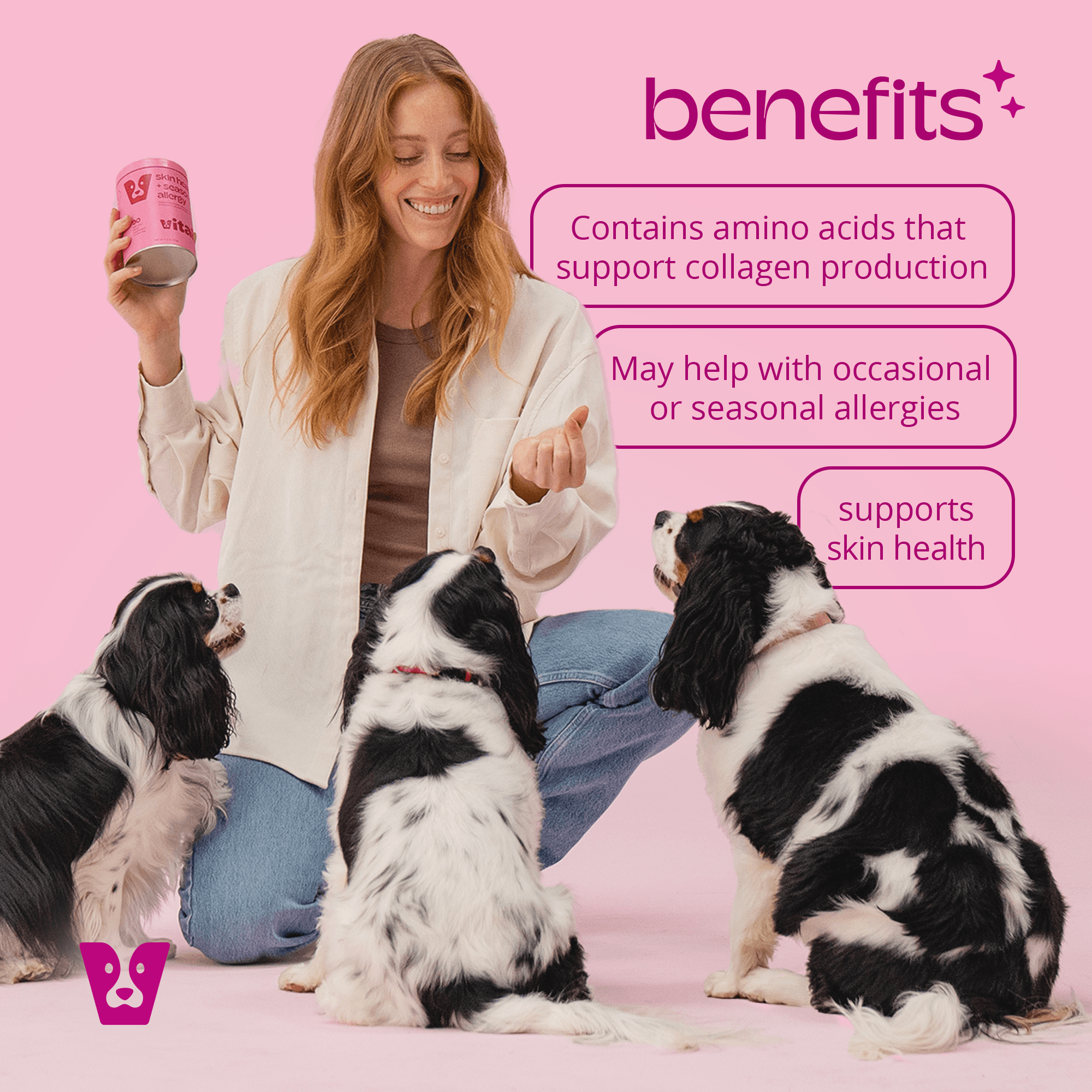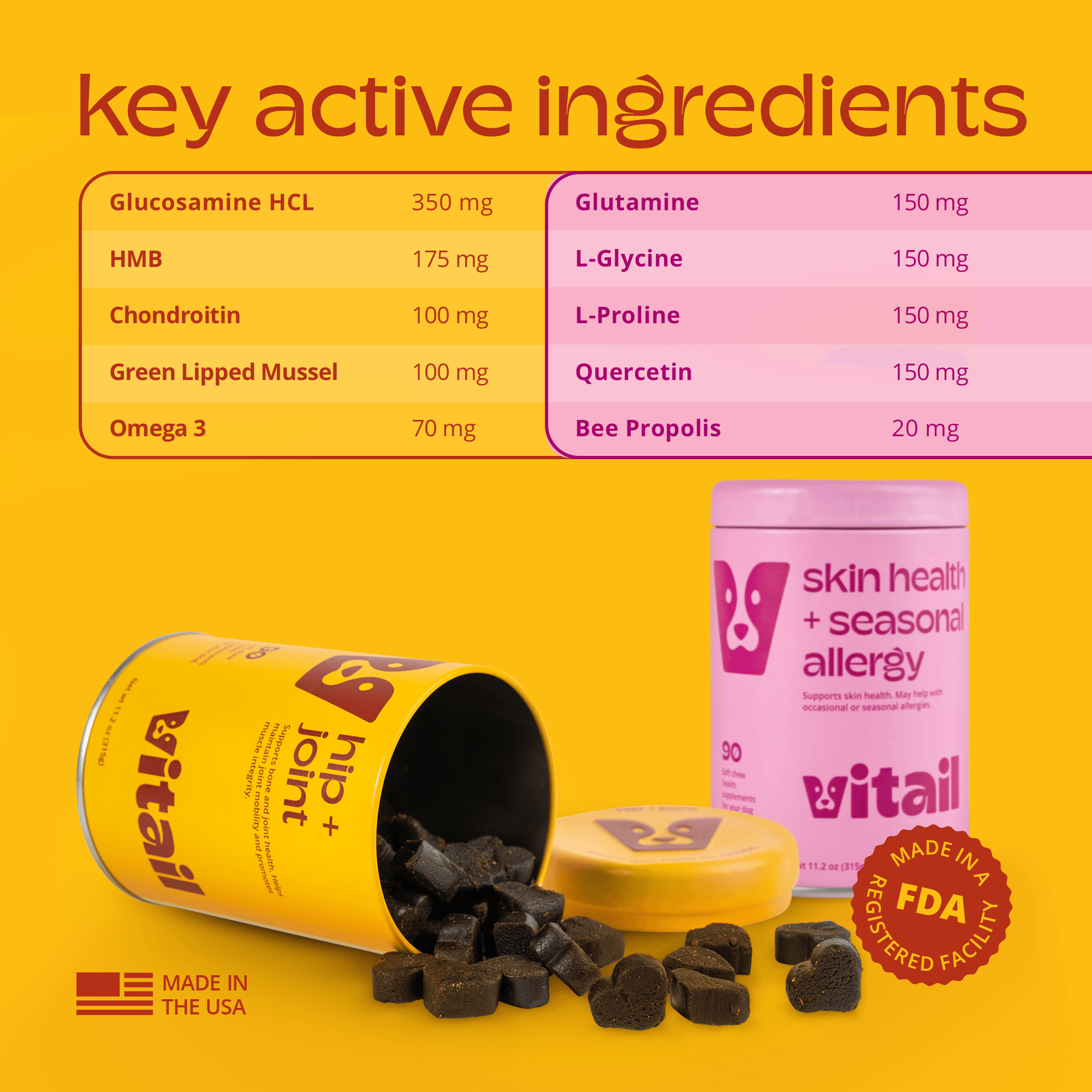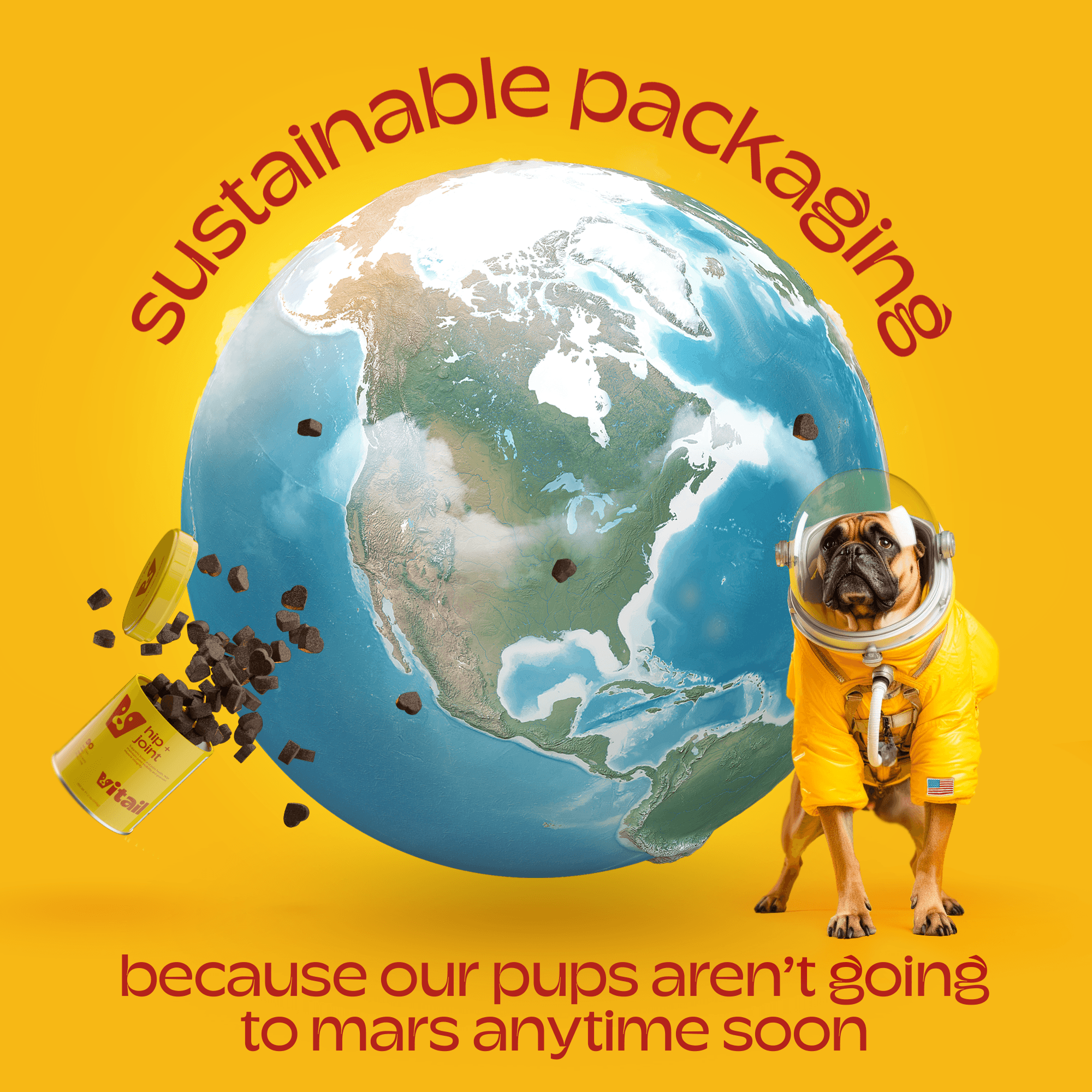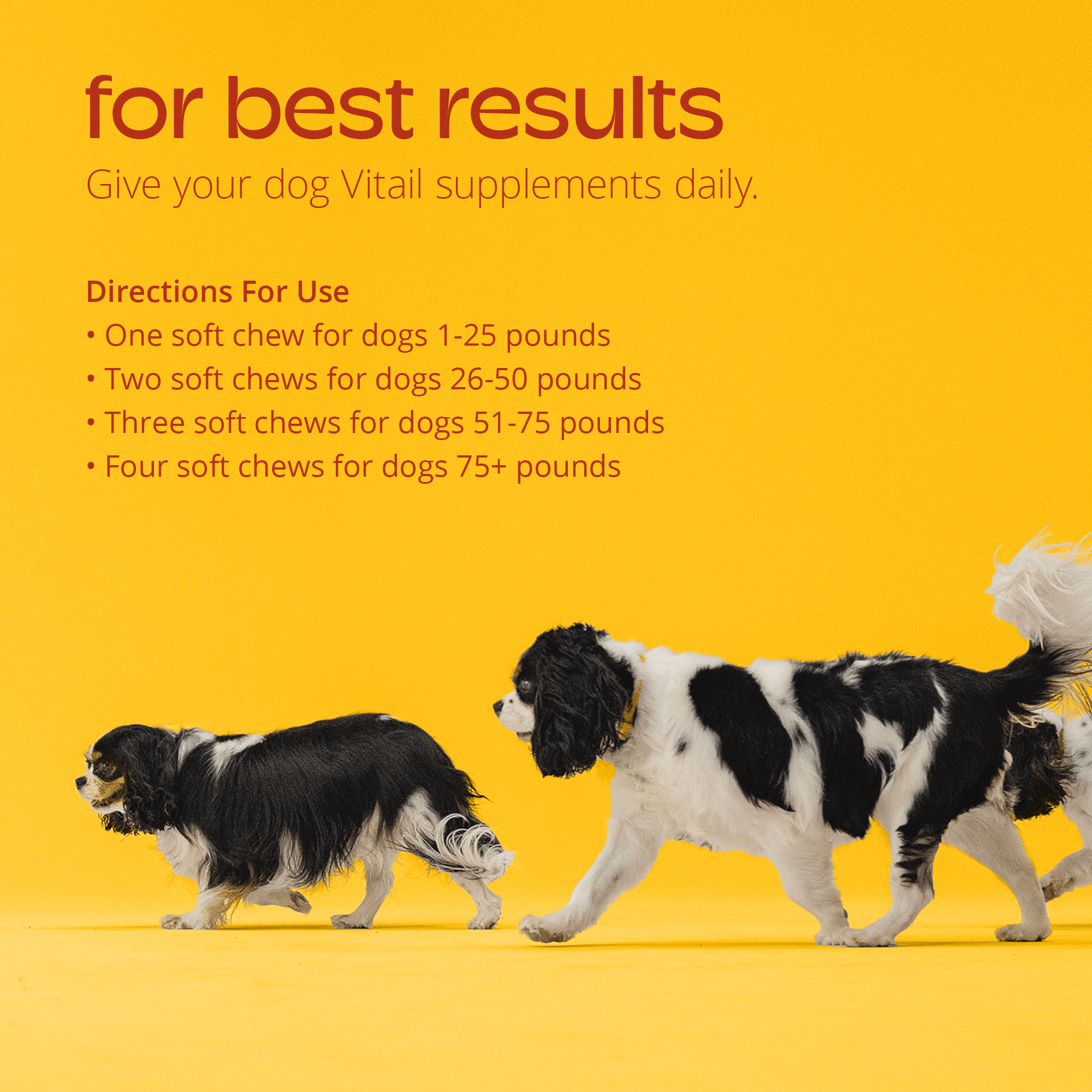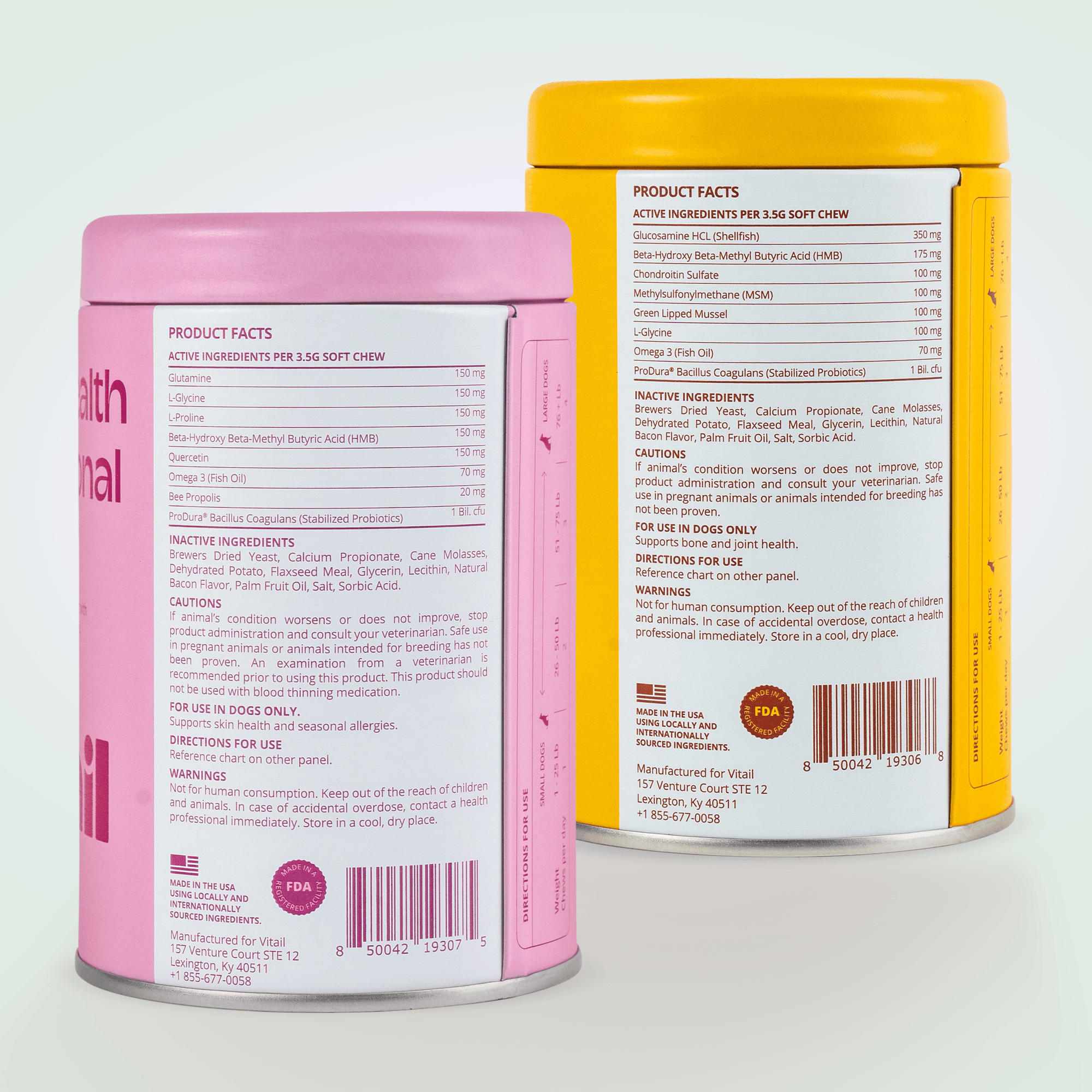 Can't Stop Won't Stop Bundle
Upgrade your pup's daily routine with joint support and allergy relief.
Get the ultimate package that'll help your pup feel and look their best! Keep them feeling young with our Vitail™ Hip + Joint chews packed with amino acids, and help support their skin and relieve seasonal allergies with Vitail™ Skin Health + Seasonal Allergy chews. My goodness, they're glowing!
---
Ready to ship, unbox, and chew 🐶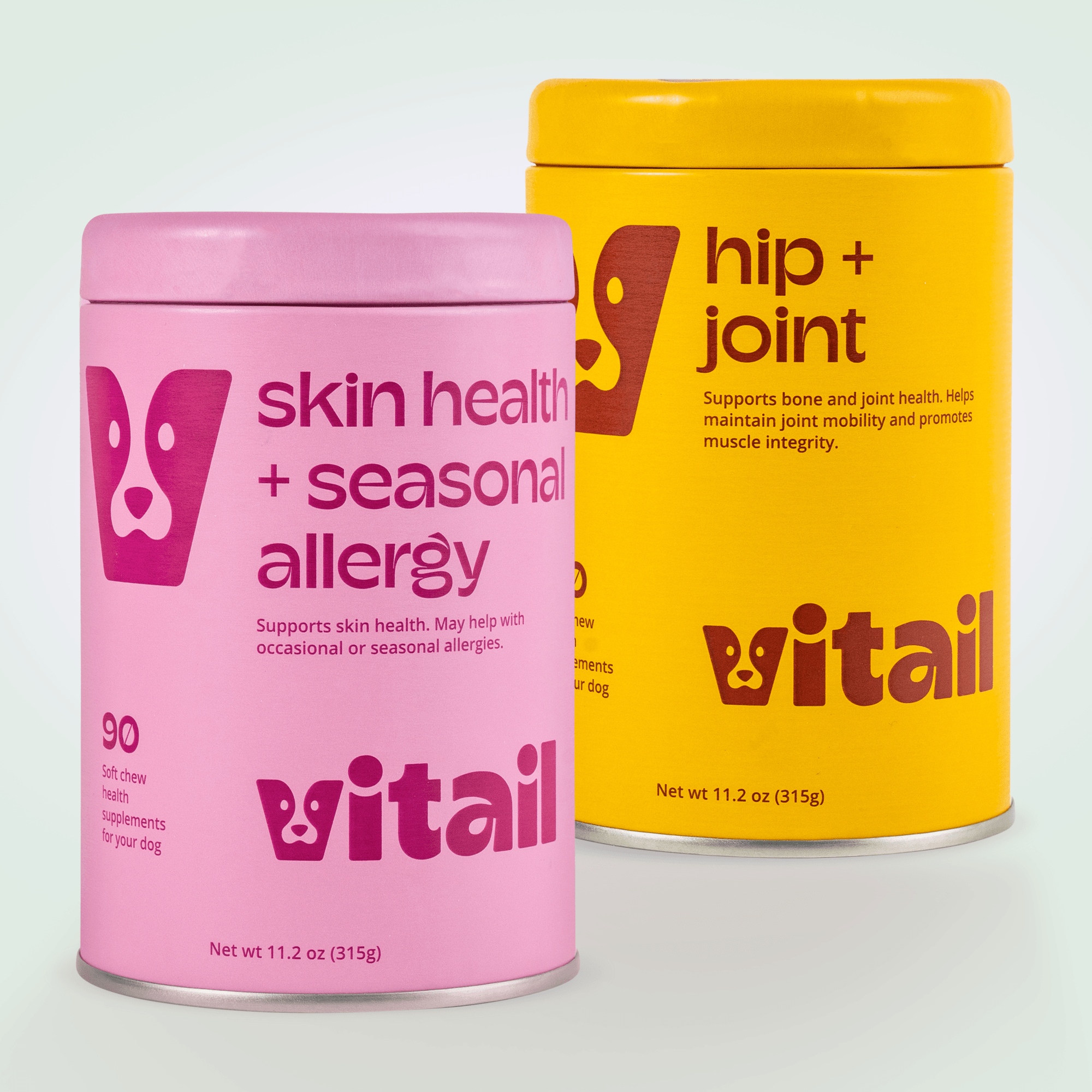 Hip + Joint featured active ingredients
Vitail™ Hip + Joint chews have been intentionally formulated with quality ingredients to help maintain your best friend's healthy joint function and support normal muscle strength and repair. Made with quality amino acids which include Glucosamine, Chondroitin, Green Lipped mussel, MSM and HMB, our chews are designed to support your dog's mobility to help them enjoy all the daily routines you've built together!
Supports the growth and recovery of muscle
Supports joint and tendon development
Supports cartilage development
Supports normal inflammation response
Promotes muscle strength & repair
​Glucosamine HCL  
is a natural compound found in cartilage — the tough tissue that cushions joints.


Chondroitin Sulphate 
is a molecule that occurs naturally in the body. It is a major component of cartilage, the tough, connective tissue that cushions the joints.

Green-Lipped Mussel
Supports normal inflammatory response.

Methylsufonylmethane (MSM)
It's a sulfur-containing compound found naturally in plants, animals and humans. Studies have shown that MSM supports normal inflammatory response in your body. It also inhibits the breakdown of cartilage, a flexible tissue that protects the ends of your bones in joints.

Beta-Hydroxy Beta-Methyl Butyric Acid (HMB)
Supports and maintains normal muscle function and repair.

ProDura (Bacillus Coagulans, Stabilized Probiotics)
ProBiotics are beneficial bacteria that help promote a healthy gut microbiome.

L-Glycine
It is essential in the production of collagen, a protein that gives structure to bones, skin, muscles, and connective tissues.

Omega 3 (Fish Oil)
has strong anti-inflammatory properties.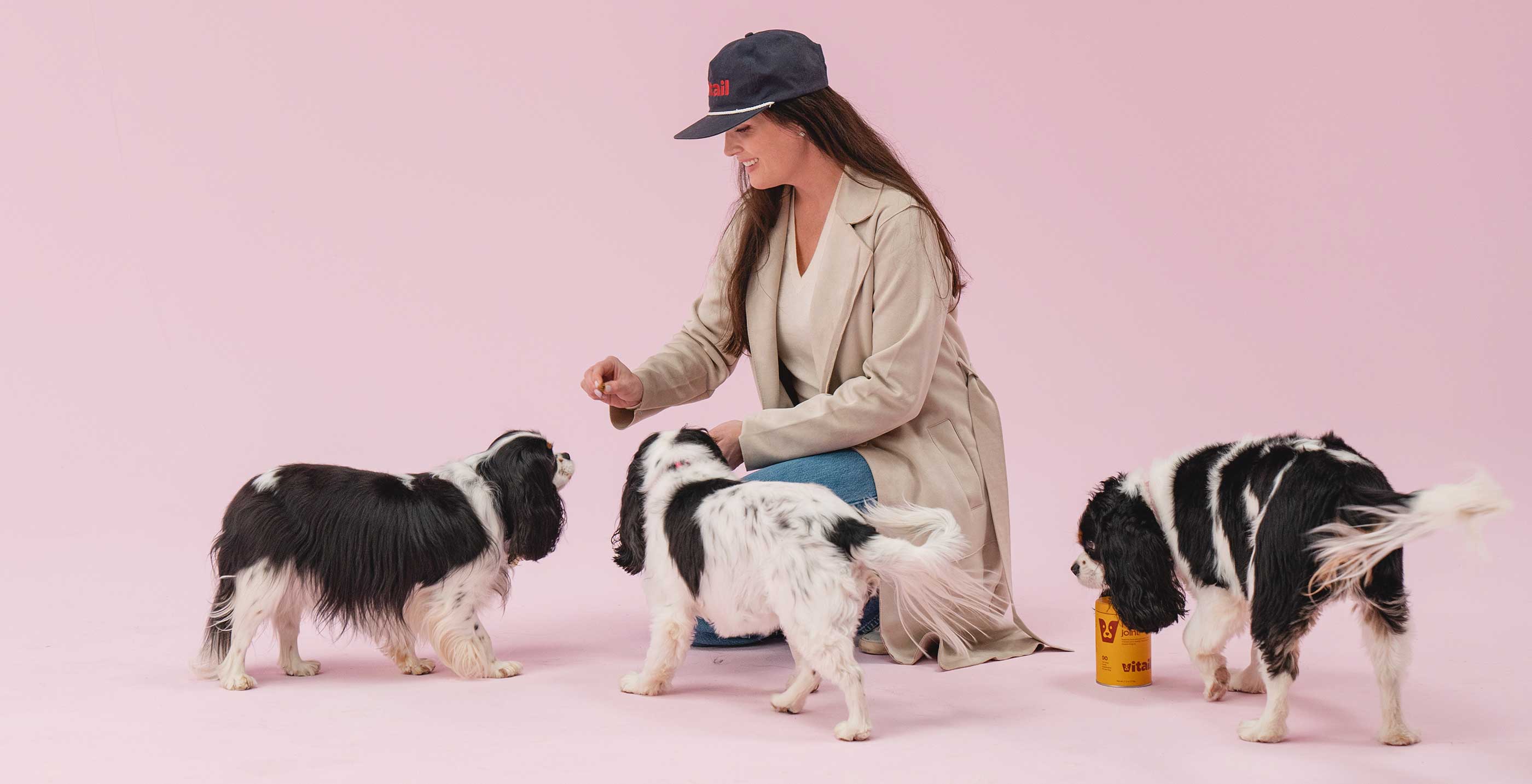 Skin Health + Seasonal Allergy featured active ingredients
Vitail™ Skin Health + Seasonal Allergy chews are designed to support skin health, soothe skin related issues associated with seasonal allergies and contain amino acids that produce collagen. Our chews include ingredients such as L-Proline, L-Glycine, Quercetin, Omega -3, among others to help your tail-wagging friend maintain their quality of life.
Supports skin health
May help with occasional or seasonal allergies
Contains amino acids that support collagen production
Quercetin Dihydrate 
Quercetin supports normal histamine levels.

Glutamine
Glutamine is one of those amino acids that benefit the skin. l-glutamine increases the biosynthesis of collagen.


Bee Propolis
Propolis, also known as "bee glue," is a natural resinous substance produced by bees to protect their hives and combat infections. It is rich in flavonoids, terpenoids, phenolics and their esters, with more than 500 chemical compounds identified in propolis.

L-Proline
Functions of proline include helping form collagen, regenerating cartilage, forming connective tissue, repairing skin damage and wounds, healing the gut lining, and repairing joints.


L-Glycine
L-Glycine and L-Proline are two amino acids that are important for the formation of collagen, which is the main structural protein in the skin.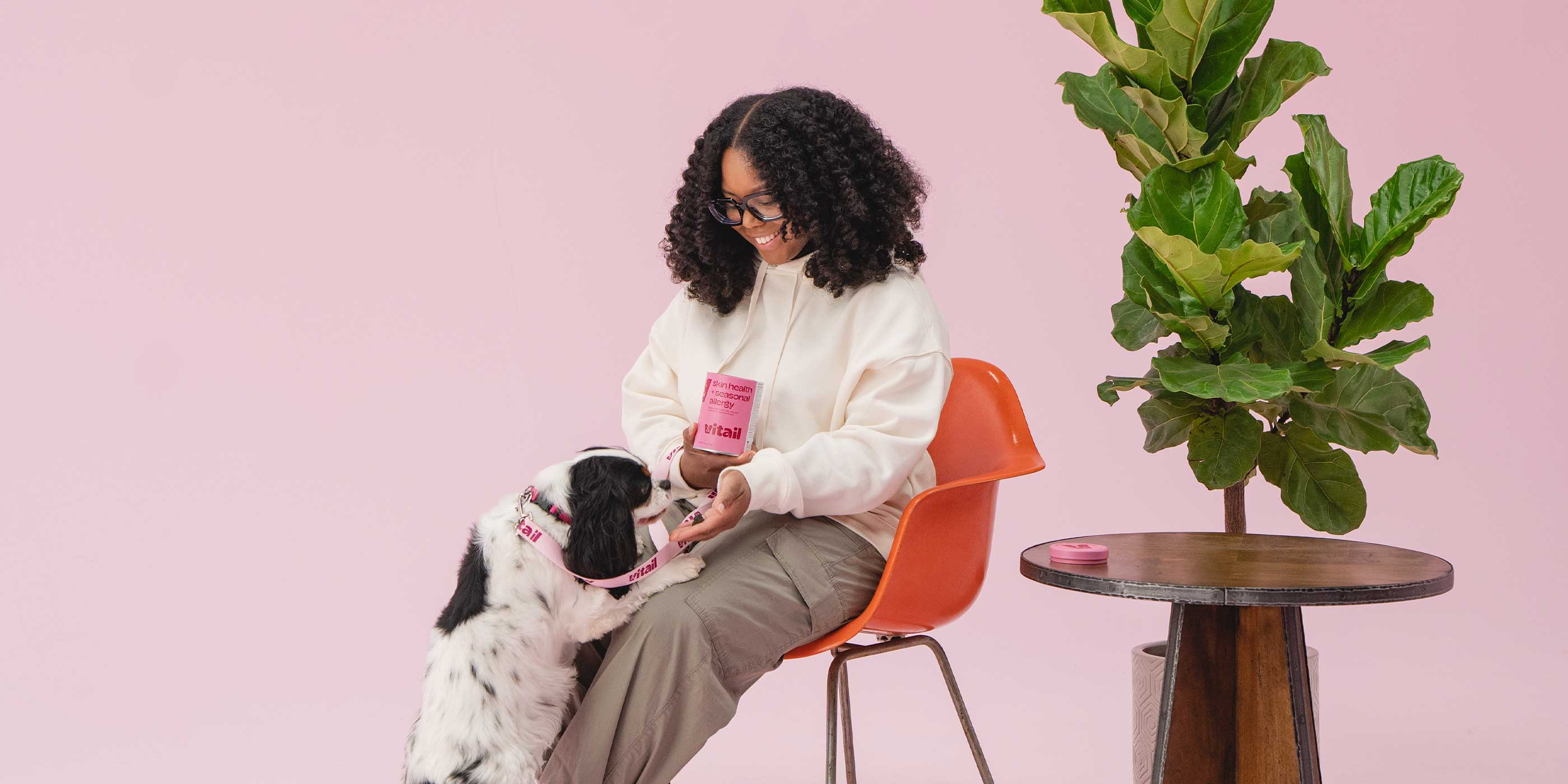 This product is rated 5.0 of 5.0 stars.
It has received 3 reviews.