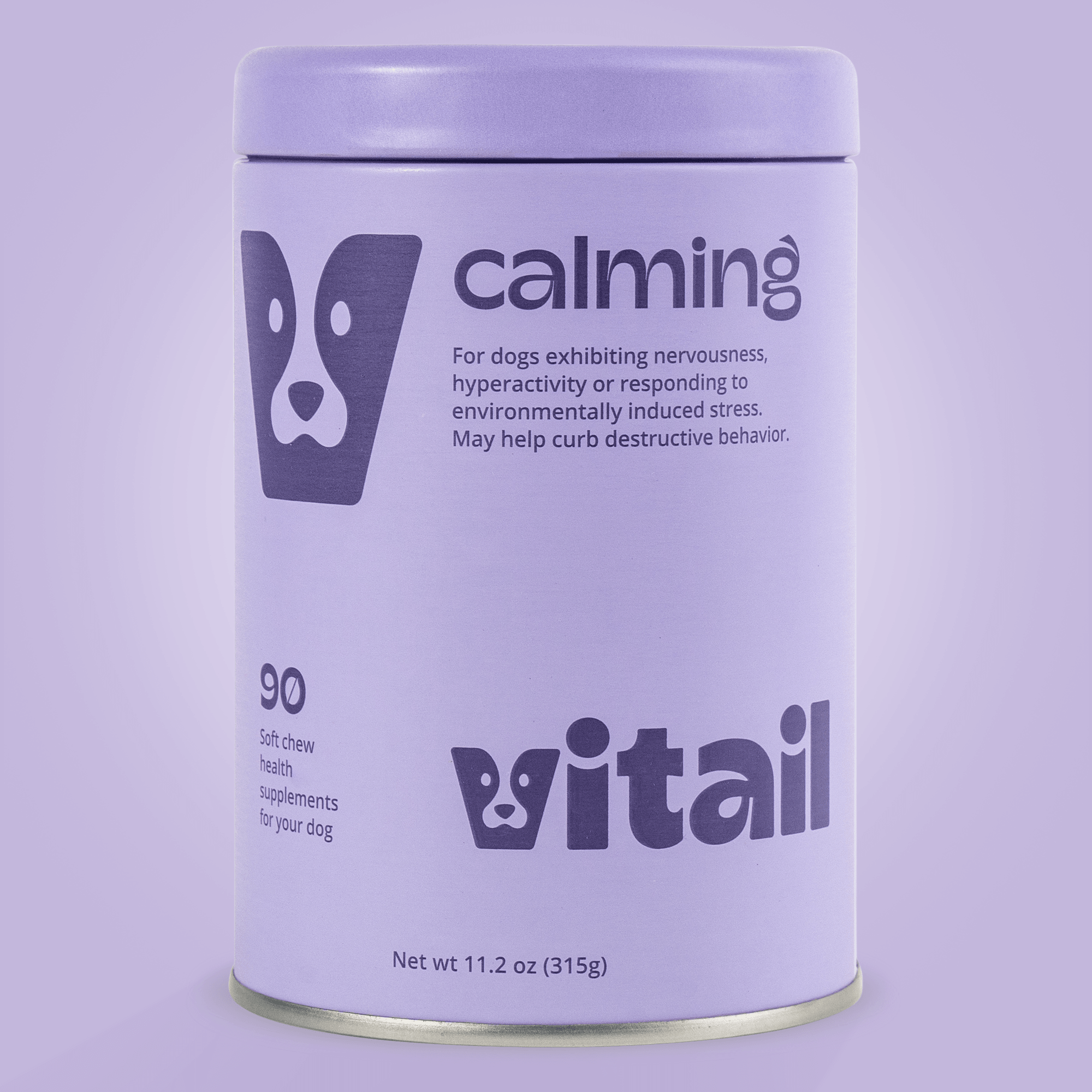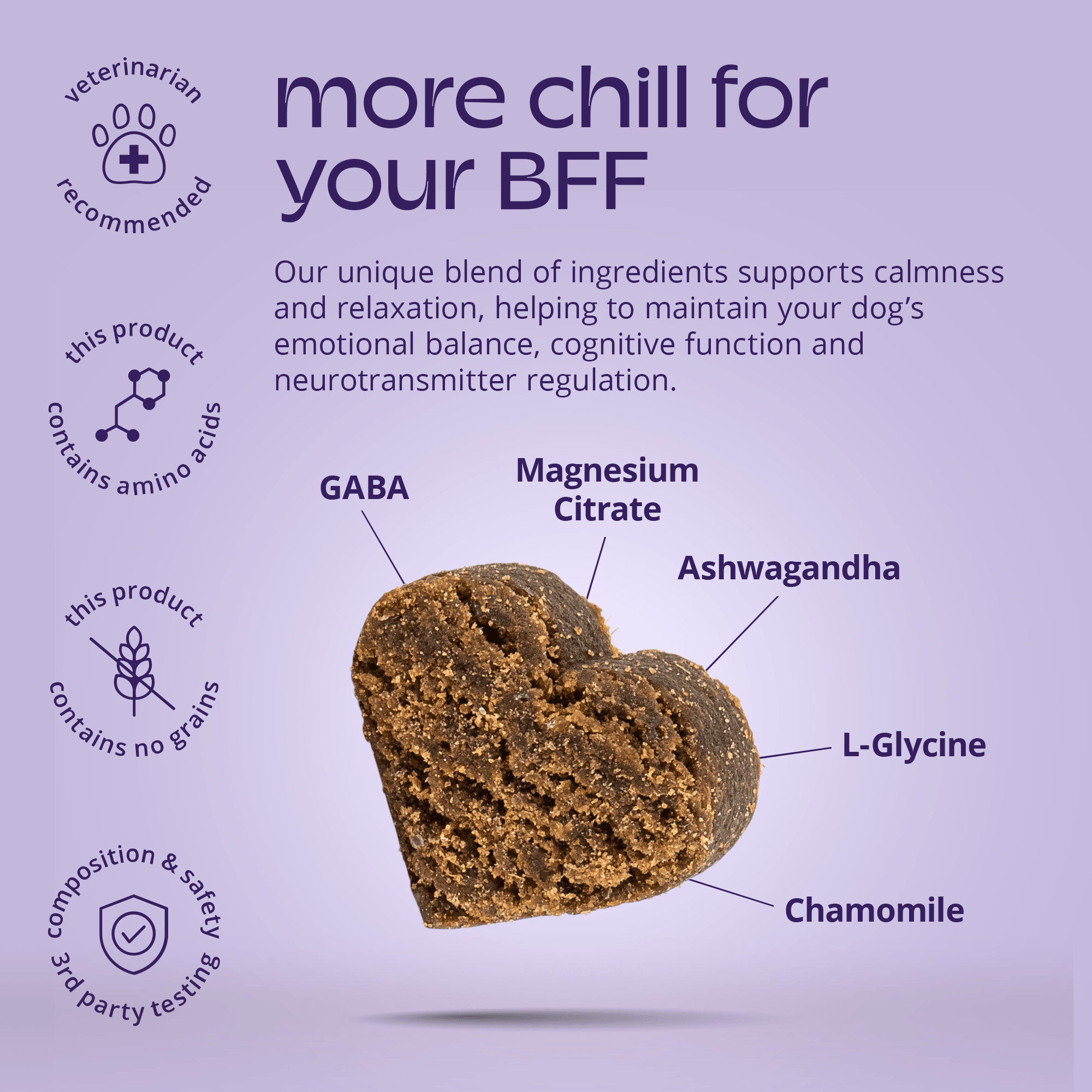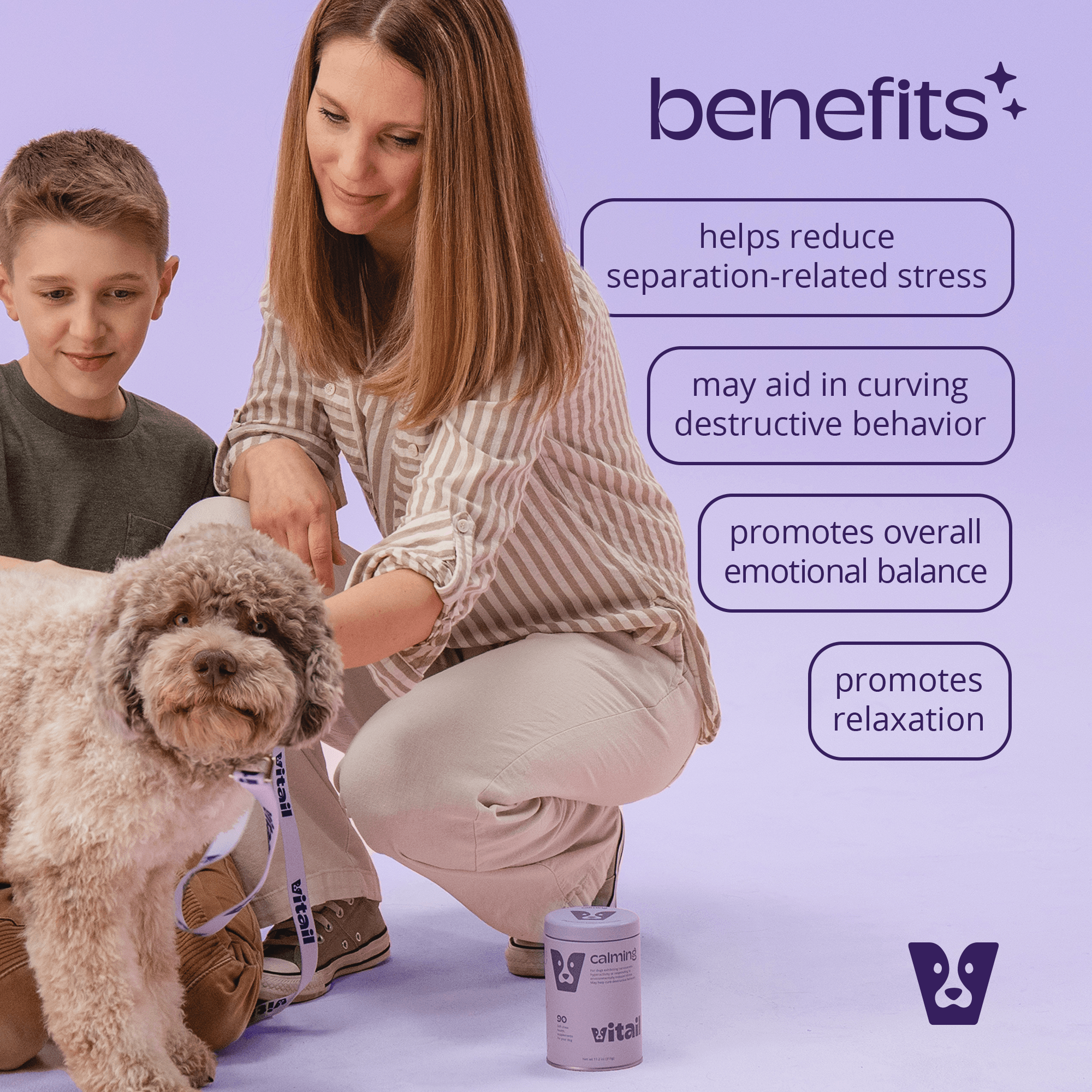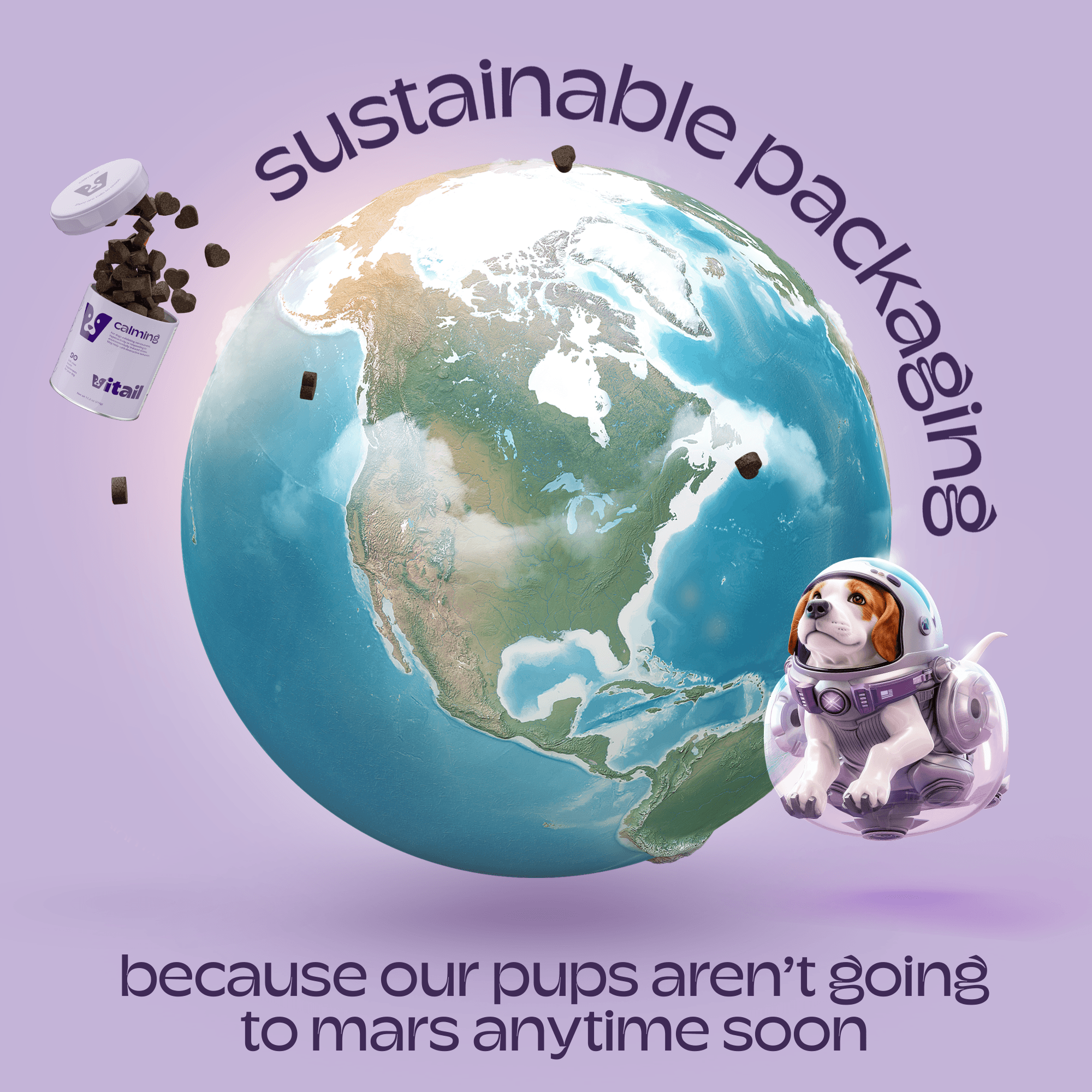 Vitail™ Calming Supplements
Helps maintain normal emotional balance
Promotes relaxation
May curb destructive behavior
Helps stress & anxiety
---
use code 'BF30' at checkout.
delivered to your doorstep in less than 7 days.
Vitail™ Calming chews have been carefully formulated with amino acids and herbs to help support calmness and relaxation. Ingredients include GABA, L-Theanine, L-Glycine and Ashwagandha. Made to help your pup maintain emotional balance during stressful situations, our chews are best taken daily.
All orders are shipped out within 2-3 business days.
If you're not 100% satisfied, we proudly offer returns within 30 days of purchase.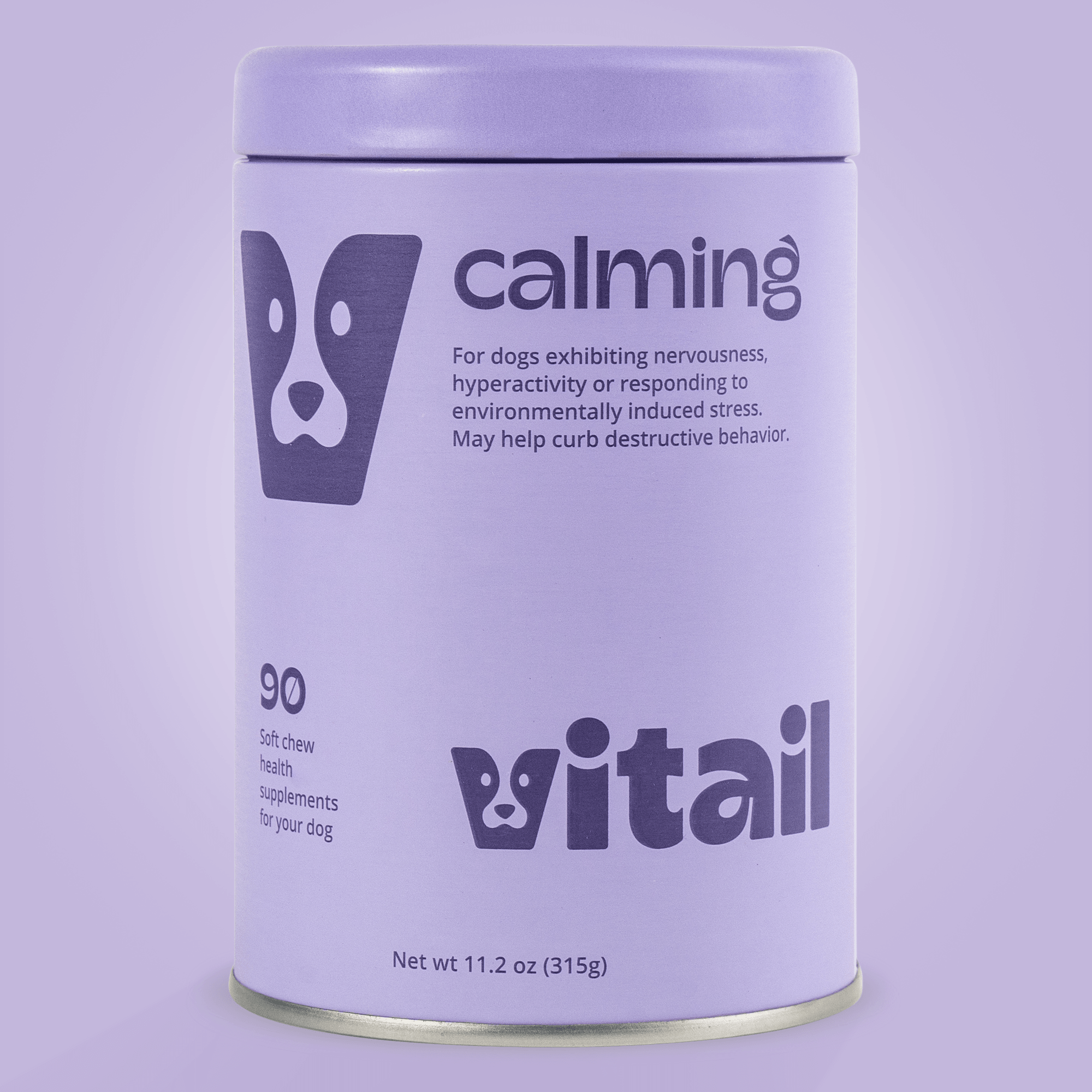 Promote Relaxation & Curb Destructive Behavior
Vitail™ Calming chews are more than just calming treats chews for dogs. They're specially formulated to curb destructive behavior and promote relaxation with an infusion of Ashwagandha and Chamomile, further supporting your pet's wellbeing. Because our chews are made with stress relieving ingredients to provide a soothing effect on your dog's nervous system, you can rest assured knowing that you are providing your best friend with the most effective solution to handle stress.
• Maintain emotional balance
• Reduce separation-related stress
• Curb destructive behavior
• Promote relaxation with GABA, L-Glycine, Magnesium Citrate, Ashwagandha and Chamomile
• Ideal for fireworks & other stressful situations 
Helps maintain normal emotional balance
Helps reduce separation-related stress
May curb destructive behavior
Promotes relaxation
Gamma-Aminobutyric Acid GABA
 is known for producing a calming effect. It's thought to play a major role in supporting stress and fear that comes from environmental situations.

L-Glycine
Acts as a neurotransmitter. Studies have found supplementation with glycine can improve sleep quality, with subsequent benefits to cognitive function.

Magnesium Citrate
Research shows that magnesium plays an important role in regulating neurotransmitters, which send messages throughout the brain and body. This is how magnesium plays a role in neurological health.

Ashwagandha
Ashwagandha is an herb that is known to support calmness. The ashwagandha plant is a small shrub with yellow flowers that's native to India and Southeast Asia.

Chamomile
Chamomile is a calming herb and has been shown to support relaxation.
It comes from the daisy-like flowers of the Asteraceae plant family.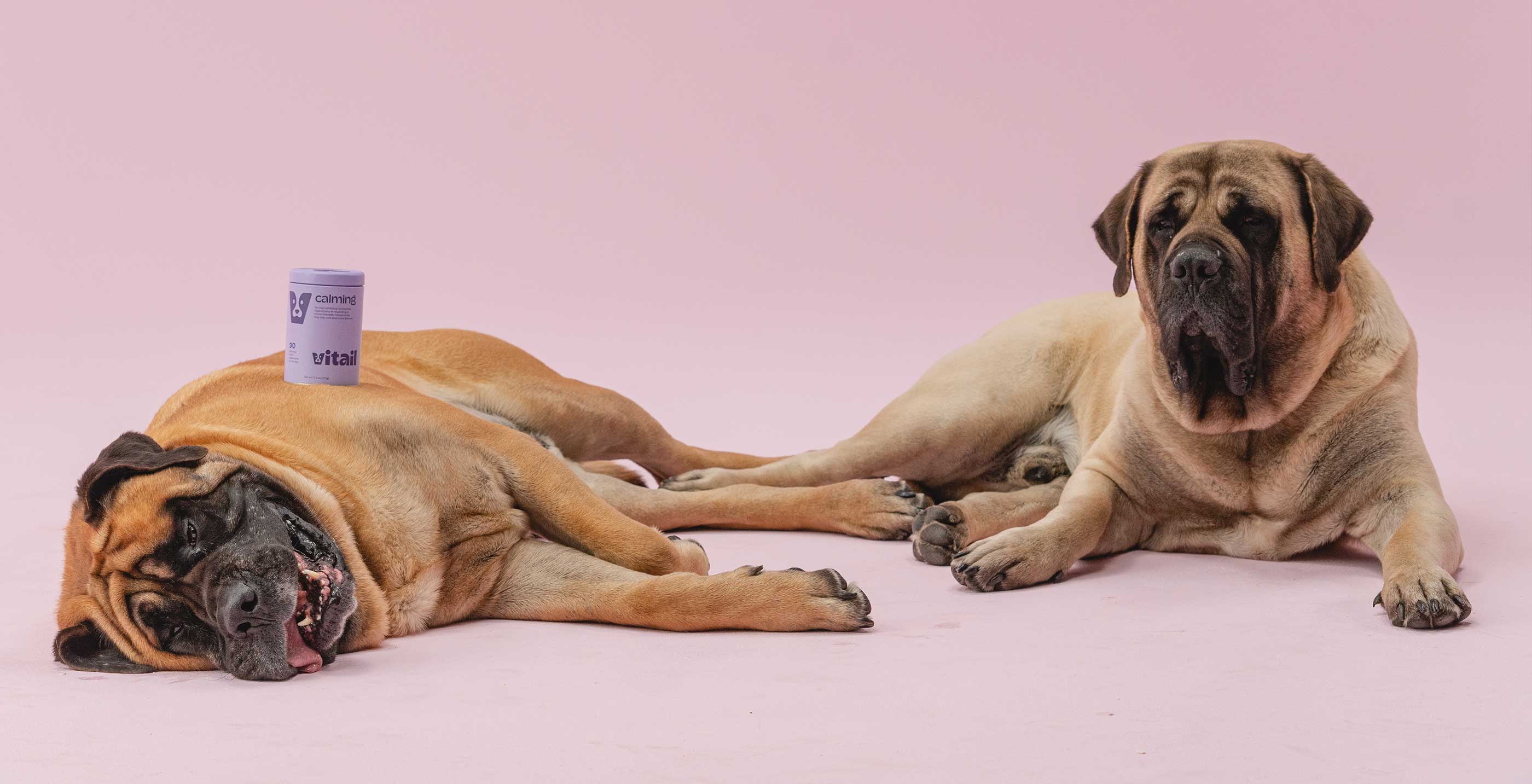 This product has no reviews yet.